The WI is the largest national voluntary organisation for women and the King's Sutton branch are always ready to welcome new members…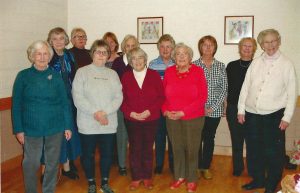 When: 3rd Weds every month
Contact: Lynette Owen
Tel: 01295 812 815
The WI partake in a range of activities at meetings; and we regularly have guest speakers covering a wide variety of subjects.
We go on regular outings to gardens and other places of interest; and to workshops at WI House in Northampton and at the WI's Denman College near Abingdon.
We are a friendly group and are always delighted to welcome new members, so do get in touch and we hope to see you soon.